If you're looking to build a list of your potential clients then you're on the right place. We'll give you all the possible way to build a super/duper potential client list that makes sales. Check the following points to learn prospect list building process below:-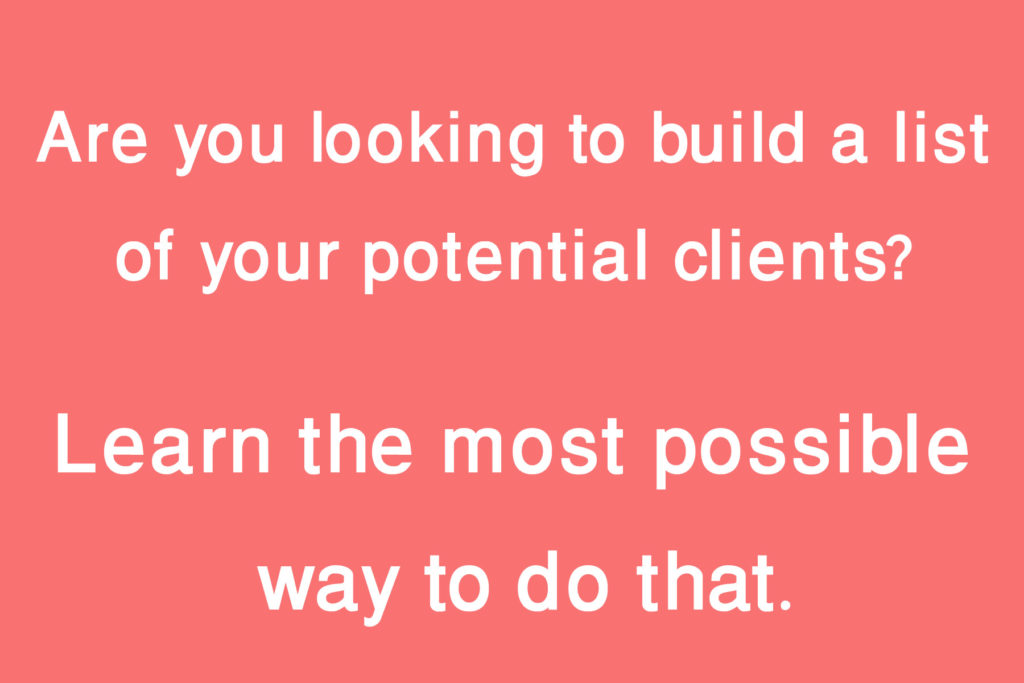 LinkedIn:
LinkedIn is most popular professional networking site and if you think your potential clients are using LinkedIn then it can be the easiest way to build a list of your potential clients. Because LinkedIn gives you find your potential clients by filtering industry, location, title, company size and many more. 
Web Directory:
Companies often listing their businesses in local listing and it can be a good resource to build a list of your potential clients. Check out few of most popular web directories below:
YellowPage:-
This is one of top web directory and you'll be able to find businesses by industry or keywords with a geographic area. They list most of the info like business name, website, address, contact info etc.
Yelp:-
You can find businesses by User reviews and recommendations with industry and location filter. Yelp makes the user interface easy to use and there'll be lot's filtering options to find your best match. Yelp provides accurate info for prospect list building of your potential clients.
BBB:-
Better Business Bureau helps USA, Canada, and Mexico consumers find businesses and charities they can trust. BBB can be a very useful resource to build your potential clients list and you can find most of the useful information on there.
Google Search:
Can be very useful to find businesses that you're targetting. Be able to find companies within your target industry and location can be a step closer to sell your services or products on your potential clients. Google has all the data you want but you just need to know how to find them in an organized way.
We do building list of potential clients and if you would like to know more, contact us today with your requirements. Our team will get in touch with you within 24 hours.